Best Interactive Pet Cameras to Buy in 2019

by dogtoysadvisor | Last updated on January 12, 2019
We only review products we tested ourselves. We have affiliate partnerships, so we get a share of the revenue from your purchase.
Leaving our dogs home alone every day when we go to work is hard. We feel guilty for leaving them and just a little bit worried for how they'll feel and behave in our absence.
It was also a matter of keeping our house unscathed. Every day we would arrive home and find something destroyed. And then they got creative, started jumping on tables and counters and eating whatever they could find.
We needed supervision and we needed it fast!
Plus we were really curious to see how our pets spent the day. And really, who doesn't want a chance to play with their dogs while they're at work?
We debated several solutions for our problem but interaction from a distance is not easy. Luckily a friend told us about interactive pet cameras and we knew we'd found our answer.
Technology has made it a bit easier for us. Pet Cameras! We can install them in our homes and watch our dogs during the day and even talk to them and feed them treats!!
We loved the thought of being able to interact with our dogs while we were away, so we decided to try a few options and see which works the best.
There are a lot of pet cameras to choose from, it can get confusing at times, but we managed to pull through and select a top 3 to share with you.
How did we make our choice? 
We studied as many options as we could and picked the ones we got excited about. 
Our objective was finding the best pet camera for a lower price, the most extravagant we could find and, of course, we wanted to tell you which camera was, in our opinion, the best possible option. 
But allow us to tell you more about each one.
Let's start with the pet camera we found the most impressive. It comes with a high price tag, but it is totally worth it, if your pocket allows it.
It really covers all the basis, the sheer detail then put into it is amazing.
When we got it home, we managed to install the app and connect it to the device really quickly. Then, it was a matter of exploring all of its features.
We placed the Furbo Camera on a book shelf we have in our living room, which we believed was the space our dogs spent the most time in.
This is an amazing camera, you can watch your pets while at work or away, interact with them and even feed them treats!
On the first day away, after the first pieces of kibble were dispensed they became very interested in the Furbo and decided to stick around it just in case something else might appear from it.
The smaller dogs managed to knock it down and that taught us we needed to find a higher shelf to put it in. After that, it was smooth sailing.
Most importantly, the feeling we got on our first call home was amazing.
To be able to communicate with them while being way will truly warm your heart, it is an incredible priviledge.
After that, Furbo became our best allie in taking care of our pets from a distance. Overall the Furbo camera ticks all our boxes and our dogs loved it too.
With a great design and fun easy to use features, you really get your money's worth with Furbo Camera.
It might occur that hearing your voice and kibble dispensing will only add to the havoc. Each time we spoke, our dogs barked and ran around trying to find us, which only made them more confused.
Luckily it dispenses more than one treat at a time, so it was really a matter of them being fast enough to grab one before Coco cleaned the floor (which she does impeccably fast).
Easy Set-up – Very user friendly and easy to set up, both on the Furbo itself and on your phone.
The Barking Alert – It lets you know then your dog barks and you can adjust the sensitivity depending on what you want to know (from the slightest whimper to the loudest bark, your call).
Two way audio – You can easily hear your dog as well as he can hear you, just don't expect an amazing sound quality.
It can record up to 60 seconds of video/audio and snap pictures. That way, your absence won't prevent you from recording any important/hilarious moment in your pooches' life.
Night vision feature – Allows you to see and hear your dog when it's dark.
Treat dispenser – This is very clever, you can record audio to play when it dispenses the treats and there will also be a click sound before launching the treats so you can continue his training even while you're away. And, if you're worried about the calories, you can always use his kibble of choice, as long as it is small.
It has a light indicating when the link is active and they even chose colors dogs can actually recognize!
Has a viewing angle of 160 degrees and a 1080p Full HD resolution, the best we've seen.
Very nicely built, sturdy and spill-proof (you don't want your dog to eat every single treat inside on the first day. (Yes, it did happen to us, no we don't want to talk about it.) However, if your dog is a heavy chewer and decides he wants to have a go at it, it probably won't survive so we recommend you leave it somewhere he can't knock it down, just don't forget to take the 6-foot cord length under consideration.
Some connectivity issues may occur at first, will require a strong internet connection.
Image quality and sound far from HD, though acceptable.
We had a great experience with the Furbo Camera and it covers pretty much all of our needs. It allows us to watch our dogs any time of day or night, take pictures and make small videos of them as well.
It lets us know when they're barking and allows us to speak to them and, if that wasn't enough, we can feed them treats or kibble whenever we wish. There isn't really much else we can ask from a pet camera!
This is a really fun Pet Camera (for both you and your dog) and comes at a lower price than Furbo.
Setting the app up on both our phones was easy enough and it easily connects to the Pawbo Life camera.
We made sure to keep the camera high enough to keep it safely away from our dogs, because it's very light. The last thing you want is to watch your dogs binging on treats because they managed to knock the camera down and open it.
So not cool, Tommy and Coco!
With the Pawbo, you and 7 other simultaneous users can watch your dogs while you're away, speak to them, feed them and even keep them entertained.
The rest was smooth sailing, we loved the features and how easy they are to use, we loved using the laser pointer and feeding them kibble every now and then.
Eventually, the dogs become very aware of the little device and prefer to hang around it during the day, which makes our job of surveilling them very easy.
Considering the price, it was very surprising to find so much value in this Pet Camera, we liked it very much and it does its job perfectly.
Dobby found the ringtone startling and wasn't so keen to join in as the rest of them.
Then the treats came and he reconsidered. Tommy and Coco loved the laser pointer feature, though not quite as much as our cats, but let's face it, no pet can do laser pointer quite as good as cats.
With an unbeatable price, you get all the great features of the best pet cameras and then some, the laser pointer really blew our minds!
The advantage of having a Pet Camera became clear while we were testing the Pawbo.
One of our senior cats was having a rough day and, since none of us could stay home, it was the Pawbo pet camera that kept us informed on how he was doing.
Best yet, both of us were able to connect at the same time!
You can zoom in the image up to 4 times for any detail you might want to check out.
Two way audio – You can easily hear your dog as well as he can hear you.
You can log on up to eight simultaneous users, this means you don't have to take turns with the rest of your family to watch your dogs, everybody can watch them at the same time.
It can record up to 60 seconds of video/audio and snap pictures.
It allows for Night vision Mode, but you will have to purchase the accessory separately.
When you connect the dual audio, it will give out a special ringtone to make your dog aware that something is happening.
It has a treat dispenser so you can spoil your dogs during your absence.
It has an integrated laser pointer, which you can use to actually play with your dog while your away (This blew our minds, sooo clever!).
It looks sturdy enough, but we noticed it is a bit too light, you have to be really careful where you place it, because your pet can easily topple it.
Very light and easy to knock down.
Also needs a strong internet connection.
Smaller camera angle than furbo, worse image and sound quality too.
Nighttime vision accessory bought separately.
There are a lot of things we loved about the Pawbo Pet Camera. The fact that more than one user can log in simultaneously is pretty handy.
The zoom is a nice feature to have when you want to investigate something your pooches are doing at a distance. The photo and video feature can be used to make some pretty great memories, particularly when you're using the laser pointer.
Overall, the thought of keeping your dogs in check, fed and entertained while you work while paying a great price for it is almost too good to be true.
This is the most expensive and the most interactive option we've tested, as long as you can get your dog to play along.
It has all the bells and whistles you can think of, the perfect camera for a really pampered pooch.
With this Pet Camera you get dual audio and video features, aromatheraphy, brain games, you name it! We didn't even know where to begin testing it.
One thing is for sure, it was the only model we tested that allowed our dogs to call us instead of having to wait for us to call them.
It has so many unique features! Aromatherapy, TV and video and brain games to keep your dog entertained.
In our experience, it turned out to be a bit too fancy for our needs (and our dogs' abilities).
Also it kind of bummed us out that the machine will only take their own treats, we use very specific treats, so we were unable to use it often.
Tommy managed to get the dog pad right, but he's used to training. The other two we're unable to interact with the camera.
Plus they don't pay attention to videos or TV, Tommy howls whenever you play him violin versions of Adele songs, but who wants to have a dog howling while home alone?
On the other hand, they loved being able to watch us, it helped a lot with keeping them calm. We were right there inside the little box and even after we finished the call they just stared at it, waiting, it was so sweet!
The ultimate Pet Camera for pampered pooches, you get so many features with the PetChatz PawCall you won't even know where to begin!
The motion sensor meant we always knew when they were on the move, allowing us to catch them BEFORE they destroyed something, which is always nice.
But the feature that worked the best for us was having it mounted on the wall.
Our cats that will paw at anything they see fit and all the cameras we tested ended up on the floor because, no matter how high you place it, a cat can reach it.
With the camera on the wall, it actually stayed where intended and that was very important.
You can use it with the phone app or online.
It has dual audio AND video. This means your dog can see you too, if you want him to (there's a silent mode available) which might help to keep him calm.
If that doesn't work, the aromatherapy feature might! It keeps your dog relaxed at all times with the right calming scent.
It has a paw pad that you can train your dog to use, making it possible for him to contact you whenever he wants. Can you imagine getting a "call" from your dog? Amazing!
One of the features that really makes a difference is this camera is meant to be mounted on the wall or a kennel. It means your dog can't play with it or knock it down.
Does your dog like to watch TV or maybe a specific video or TV add? This camera allows you to play recorded materials for him.
Like the previous cameras, this one also has a treat dispenser BUT you can either activate it on your own or you can program it with a brain games feature, meaning your dog will get the reward after completing a task. Mental stimulation and treats, all into one.
It has a motion and audio sensor alert, meaning you'll always be informed of any movement your dog makes. It's like you never left!
It's quite sturdy and it looks like it could sustain a bit of chewing. The roundness of the design makes it hard for dogs to sink their teeth into it anyway.
Has a few connectivity issues between the app and the camera.
Y

ou'll need to train your dog to take full advantage of the features.
Worst camera angle, audio and image quality of the three.
You have to use their brand of treats, won't work with others.
We were blown away by how much the PetChatz HD PawCall can do.
The interaction is over the top, what more can you possibly expect a pet camera to do that this camera doesn't? Aromatherapy, Video clips, brain games that reward treats, you name it, it has it.
On a more basic level, the fact that your dogs can hear and see you is a big plus and if you can get your dog to learn how to call you, we guarantee you'll want to spend your entire day playing with this camera.
The idea of installing a pet camera in your home might seem unnecessary or even a bit paranoid or over the top, but it is, in fact, very practical. 
To be able to have that peace of mind is priceless, we can honestly say it has changed our lives. And, of course we can't speak for our pets, but we're prepared to bet they enjoy the attention and the treats!
Affiliate links / Images from Amazon Product Advertising and iStock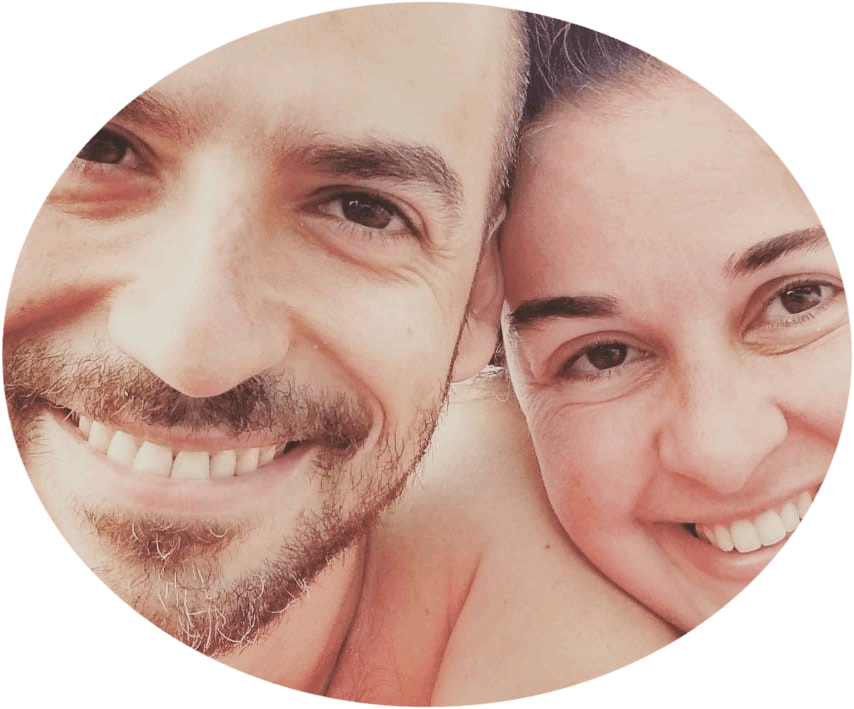 We are animal lovers and we write about our experiences while searching for the best products for our dogs and the many homeless animals we volunteer at the local shelter. Read more